SOFA BEDS IN YOUR (SMALL) SPACE
City living means being creative with space. Europeans have mastered the combined bathroom-laundry room; the self-employed treat the kitchen table as a desk; small-space dwellers know that their couch — regardless of transformative ability — is a
sleeper couch for small spaces
.
When hosting guests, the challenge of small living becomes exponentially more difficult. How do you maintain a shared living space while also creating a comfortable place for your friends to rest, sleep, and generally function?
In this post, we'll cover our best tips for choosing a sofa bed/ sleeper couch for small spaces.
THE SLEEPER COUCH: A BREAKDOWN.
Multitasking is hard. Experts suggest that it might actually be impossible. That makes
sleeper couches
' challenge an even greater one: how can one piece of furniture be a stylish, inviting couch, and a comfy, supportive bed?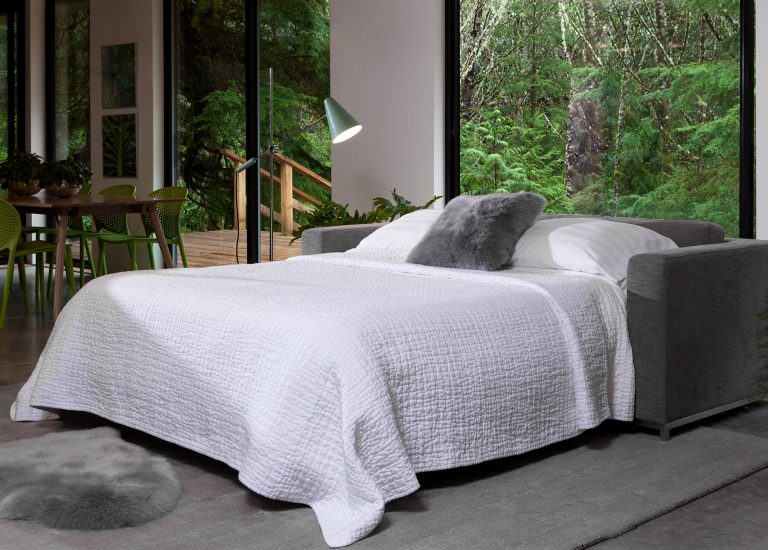 QUALITY MATTERS.
We all know how important sleep is. It impacts everything: your gut and digestion, thought clarity, physical wellness, and mood. We've all had a rough night of sleep. It doesn't set you up for a great day. To help your guests put their best foot forward (and to subtly create a more relaxed hosting atmosphere), you've got to give them a comfortable place to conk out. However, when you're working with minimal square footage, you're looking at an oft-deflating air mattress or scrunching onto a small sofa. Yikes. Ditch the half measures. Your guests will thank you (and hopefully they'll repay the hosting favor).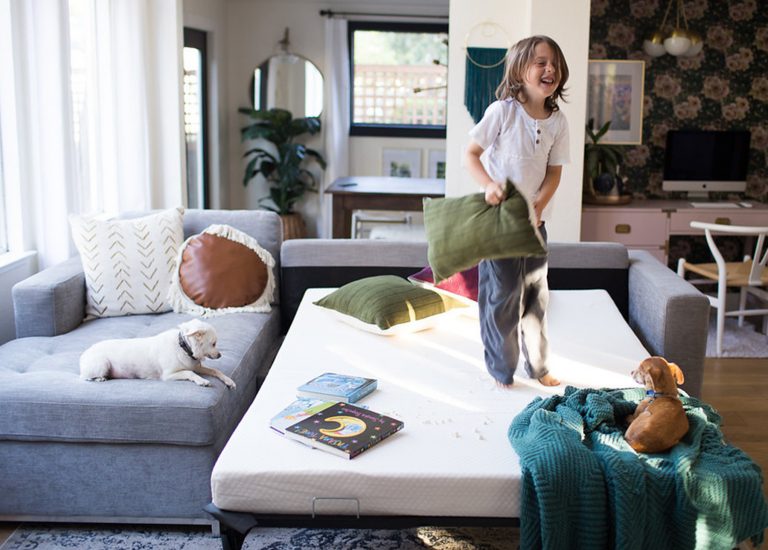 KEEP IT CLEAN.
When you're bringing more bodies into a tight space, cleanliness is key. We don't mean dusting. A space that appears busy to the eye can also feel overwhelming. Before your guests are due to arrive, tidy up knick-knacks or magazines that have accumulated over the week. Neutral colors help a room feel spacious and calm. If you're a serial entertainer, consider transitioning the palette of your shared space towards warm, tonal neutrals.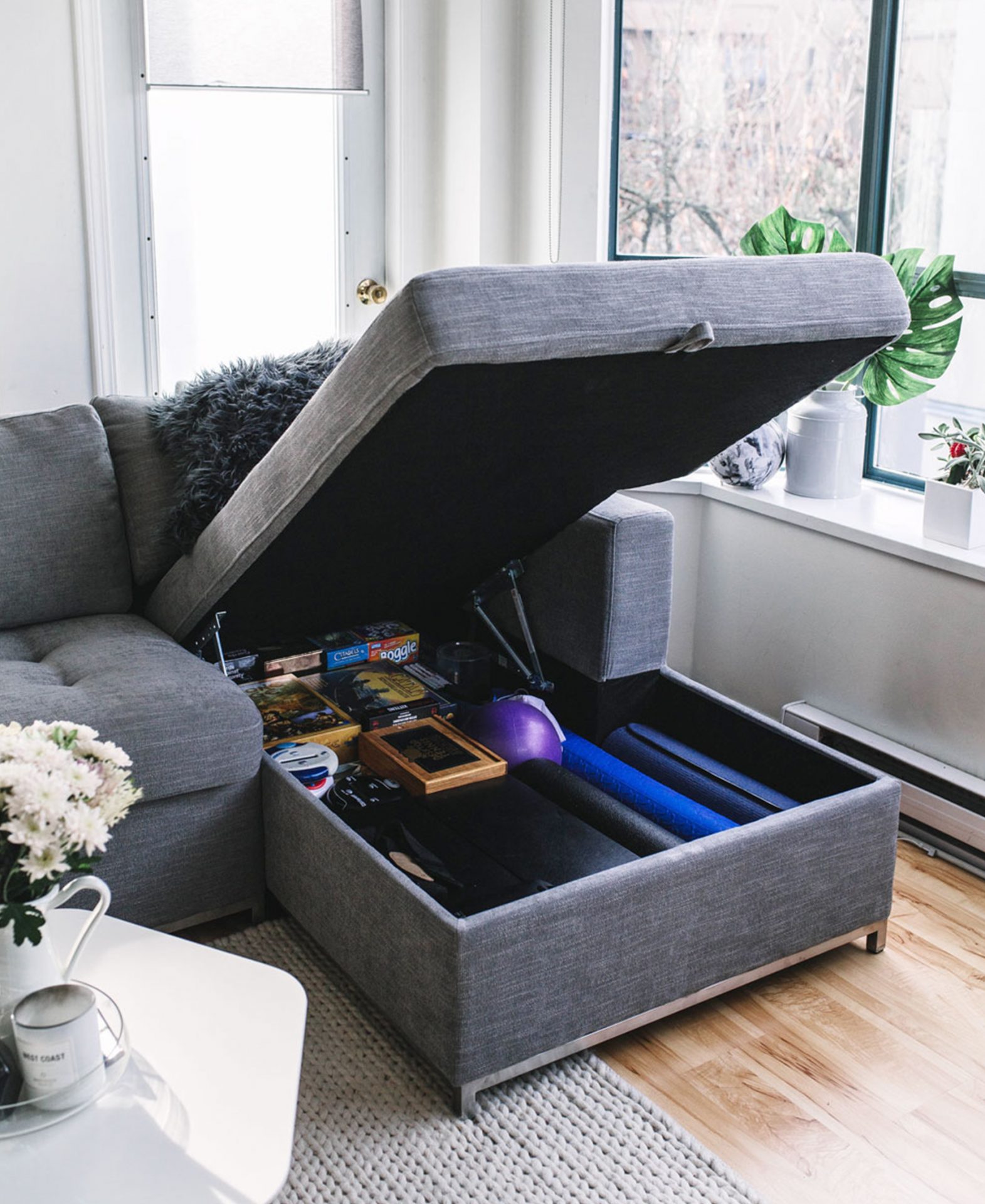 A day before your guests arrive, clear room on tables and shelves, and if possible, designate storage space just for your guests. Giving them a place to keep their belongings gives them a sense of privacy, and allows your shared space to stay functional throughout their trip. Don't have an extra dresser drawer? Don't worry. Invest in a few wicker baskets and tuck them into a shelf or under a chair. They'll camouflage as decor that just happens to be high-functioning.
For daytime, folding up the sleeper couch signals the transition from guest to communal space. A couch is also considerably less invasive. Unless you're planning an all-day Netflix marathon make the bed … and then put it away.
CONSIDER YOUR SPACE.
When you only have one room, it needs to be flexible. It also offers the opportunity to intimately understand your space. Your couch needs to be a comfortable place to hang out, drink tea, and unwind at the end of the day, but maybe it also serves as a defacto workspace. Perhaps it needs to host up to 6 people for your weekly game night. Knowing your space means being able to accommodate every situation it throws at you, and ultimately makes your home feel bigger.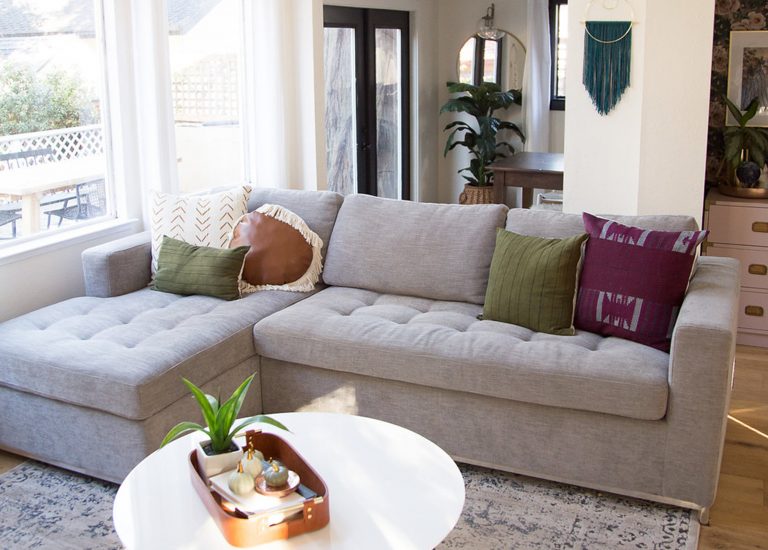 When you're about to welcome guests, think about shared space first. Add over-the-door hooks to bathroom doors for guest towels and clothes. Hang toiletries bags on your door handle to keep them out of the way.
Next, think about how your guests experience your living space (AKA, their bedroom), and anticipate their needs. Does your window treatment keep the room dark enough for a comfortable rest? Is the room cold at night? Is there a lot of street noise? Offering a small fix, such as drapes to block light, or earplugs for a quieter evening, tells your guest that they are welcome. It also gives you an opportunity to see your space in a new light. Maybe thinking about your guests' needs will prompt a new design direction for your living space!
View
The Bed King
's great range of sleeper couches here and get started on creating a stylish and more functional living room/ spare bedroom in your home!